Information for your arrival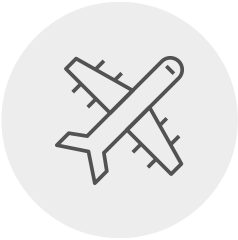 Airport Information
Aeropuerto Internacional General Juan N. Álvarez
Airport code: ACA
Blvd. de las Naciones S/N
Plan de los Amates
Acapulco de Juárez, Guerrero
C.P. 39931
CONTACT Information
Telephone:

1-877-282-2115
Address: Costera de las Palmas No. 1121
Fracc. Playa Diamante
Acapulco de Juárez, Guerrero
C.P. 39897
CONSULATE Information
Costera de las Palmas 1121, Fracc. Playa Diamante, Acapulco de Juárez, Guerrero. C.P. 39897
Transportation Information
Upon leaving the airport, head to the transport area where you will find a taxi stand, then board a taxi and ask the driver to take you to Ocean Breeze Acapulco.
To travel to Mexico, everyone must carry a passport, children included.
It is important to us to create safe and healthy experiences for our clients. Therefore, all of our rooms have bottled water and all of our restaurants use purified water.
When you go through Immigration, the officer will give you a part of your entry form. Please keep this part in a safe place as you will need it again, when leaving the country.