A Golfer's Paradise
This one-of-a-kind course is located in the exclusive tourist area of ​​Punta Diamante, which means guests can play a game, shop and sightsee, and then hit the beaches for lunch.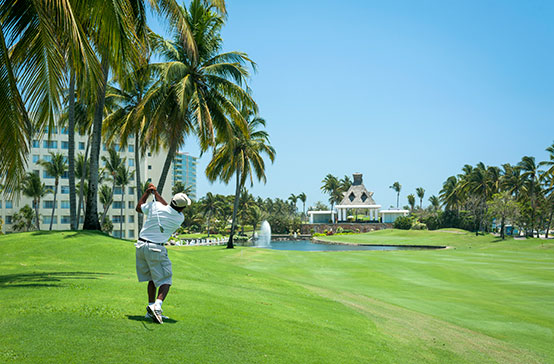 The Course at Vidanta Acapulco
It is a real joy to visit this beautiful 18-hole, par 72 course. It's a semi-flat course with gentle undulations and paths and 49 sand traps that will challenge even experienced golfers. The golf course in Acapulco has a modern design, which is fully integrated into the natural surroundings.
Course Details
18 Hole, Par 72
Yards – 6,156
Field type - Plane
Grass on the greens - Bermuda 318
Grass on the fairways - Bermuda 318
Bunkers - 49
Lakes - 4